Itino is an environmentally friendly diesel vehicle and is therefore suitable for operation on non-electric lines. It is characterized by good noise reduction, air conditioning and high comfort. Itino also has toilets for passengers with reduced mobility.
Itino from Bombardier is suitable for Swedish winter conditions. It has hydraulic transmission and is equipped with effective noise reduction, air conditioning in both the passenger compartments and driver's cab, comfortable seats, space for luggage and video rear-view mirrors. The vehicle has good accessibility including a toilet for passengers with reduced mobility and a low floor level across up to 70% of the floor space. This simplifies embarking and disembarking as well as moving around inside the train. Two models with different engine size alternatives – 2 x 500kW or 2 x 560kW – have been delivered, giving Itino good acceleration and a max. speed of 140 km/h.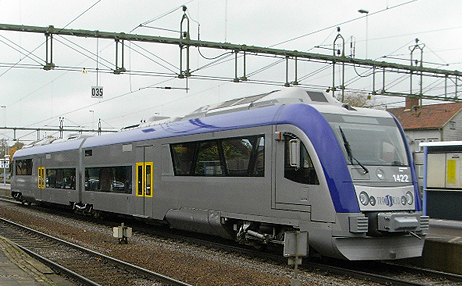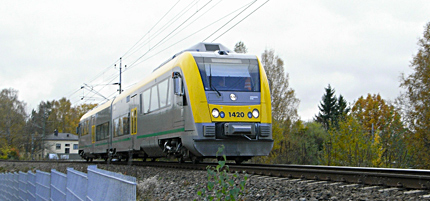 Find out more and download documents
related to this type of rail vehicle here.