Coradia Nordic was developed by Alstom for the European market with many of this type of rail vehicle operating in Sweden and Germany. Coradia Nordic is a distinctly regional train, for both short-distance and long-distance journeys. Coradia Nordic for Transitio has power outlets and internet connectivity, a bistro and space for bikes and skis.
Coradia Nordic features a flexible design. The trains have a low-floor design making for easier embarkation and disembarkation and comfortable mobility throughout the train for all types of travellers. Coradia has a low environmental impact and 95% of the train is recyclable.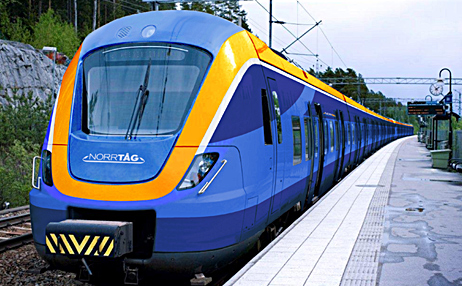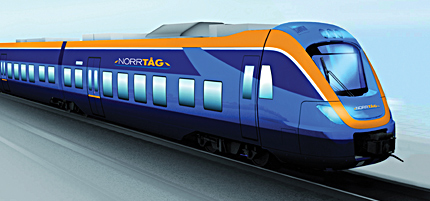 Find out more and download documents
related to this type of rail vehicle here.